Week 10
Two weeks left in the regular season, two teams pretty much locked in for the playoffs, another with a chance still at a bye week, 5 others tied for the last 3 spots, and one dark horse with a slim chance.
These "Power Rankings" and predictions are brought to you by the 9th pick in the draft who drafted AJ Green a good pick, and Allen Robinson a less than ok pick. Currently 4-5 with a 3rd ranked 1011 Points For and a 1st/12th ranked 1011 points against.
I will sort of rank these matchups based on importance.
Jody (1-8) @ Jer P (1-8)
This is a preview of the Srinivasa Bowl, which I nominate to be the JP bowl. With Jody's QB on bye and the expectation he will still be in his line up come Monday at 7:30, I expect Jeremy to win, it will be a little tougher than usual with McCoy on bye. The schedule worked out to where neither team will help or hurt the leagues playoffs.
Prediction: Jeremy will get enough points from DHop and Cousins to beat a QBless Jody.
no playoff implications in this game
Matt (3-6) @ Chris (5-4)
Chris needs to win this game to stay alive, of Chris's two remaining games this is the by far the easier of the two. He will end the season against the #1 team, Kenny. Chris is in last place of the tied teams in 4th place in Points For. He is in first place  of those tied for the whiniest. Chris will need to score points to make the playoffs. For Matt, he is seemingly is just happy to not be in the bottom two. If you don't count Jody, he is still there. Was Paris worth it??
Prediction: Mariota and Bortles Tie,  Chris wins this game with OBJ(>20pts) and Evans if healthy. Ingram will help him acquire the points needed , but only if he goes "Latavius" on the Broncos.
Chris needs to win, score a lot of points, and a chad loss
James (5-4) @ Chad (4-5)
James, of the 4th placers, has the easiest remaining schedule. James has same amount wins as his two remaining opponents. If James wins this game, he is a lock for the playoffs. James is 4th in Points For, he will continue to score and win any tiebreakers. Chad has a slim chance to make the playoffs. He needs to win out and needs at least 3 of the 5 4th place teams to lose one game. Chad is 3rd in Points For which should be enough to break ties in favor of him.
Prediction: James wins by less than 10 points. Gurley will continue being a guy, but Gordon and Rivers will score many points. Green and Palmer will be Chad's highscorers.
James wins and he's in; Chad needs to win and losses from others
Jer L (6-3) @ Chazz (5-4)
Jer has the 3rd easiest remaining schedule, and Chazz has the 2nd. Matchup's with Matt and Jer P respectively for those two. Jer is #1 in Points For, he looks to continue his bounce back from the loss to Jody. Jer is 99% locked for the playoffs, a win and loss by either CT or Kenny will get him a BYE week. Chazz needs points he is 2nd to Chris in weakest schedule of the 4th placers. He needs a win and score many points. Chazz's wk 11 match up against Jer P could earn him a playoff spot.
Prediction: Brady and Julio will outscore Ajayi enough to bring Jer the Win in a low scoring affair.
Jer already in the playoffs; Chazz needs a win, points and a chad loss
Amory (5-4) @ Kenny (7-2)
Kenny is number 1 team, in my opinion the most consistent team in the league.  Amory's strong play from his RBs and sort of resurgence of Fantasy Brees has been enough to get him into "luck" his way into contention. Kenny is locked for the playoffs, the bye week is on the line with a tough schedule against two of the 4th placers. Amory is currently 5th place with the tie breaker, a win this week or next week should be enough.
Prediction: Kenny wins this high scoring match up. Murray runs all over GB, Elliott continues his Rookie of the Year campaign each will score 20+
Kenny is in; Amory needs to match the 4th placers and a chad loss
Gina (5-4) @ CT (7-2)
David Johnson returns for CT which should bring him back to his winning ways. Gina is happy to see Ben back on the field as AB is just a guy with out him. CT needs to bring back consistency to his team, DJ and Bell should be able to do that for his team. DJ and Fitz against SF should be what he needs. Gina is 6th place due to tiebreakers. Next weeks match up for her will have more meaning but a win here will make the odds more in her favor.
Prediction: CT wins a close one, his team matchups are just too easy to not score enough points.
CT in the playoffs unless a shitstorm happens; Gina needs to stay on pace with others and a chad loss
Power Rankings
12. Jody – Ignored his team most of the season with only 2 lineup changes
11. Jer P – Not much to say, but good on you for changing your lineup
10. Matt – Schedule vacation around the draft
9. Chris – Good defense in FF just means easiest schedule
8. Chazz – See above
7. Chad – "Terrible Defense" and inconsistent at all positions
6. Gina – Weak at the RB
5. Amory – Strong at QB/RB with 2 WR2s
4. James – Gordon carries this team, but has the points to back his argument
3. CT – Too dependent on D Johnson. Record a product of schedule.
2. Jer L – Strong at QB and WR1 but will need better RB play to contend for the championship.
1.  Kenny – Consistent play across all positions. There are no real stand outs here but all close to the top of at each position.
Playoff Prediction (next two weeks)
1 Kenny (2-0)
2 Jer L (2-0)
3 CT (0-2)
4. Gina (2-0)
5. Chad (2-0)
6. James (1-1)
Amory, Chazz, and Chris (1-1) but do not score enough points to break a tie
Chris will whine like usual, and pretend to have forgotten his paypal password. Then will continue his streak of consecutive months with out hanging out.
Bonus Predictions: 
NFL: Texans Win by <7, Brock continues to be a dissapointment; Eagles Lose; Cowboys win;
College: Alabama and Michigan Roll on; Washington wins a close one; Baylor upsets OU; Aggie loses Ole' Miss; Texas turns the ball over, and loses to WVU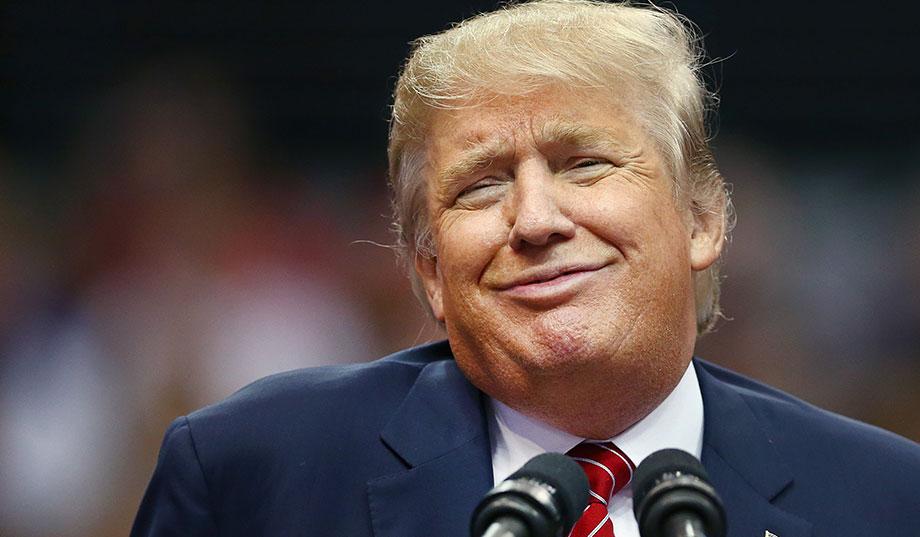 This guy is now the President Elect of the United States. I didn't vote for the guy, but I didn't vote for Hilary either. His victory speech was actually not terrible. I can say I hope he does "Make America Great Again" but I don't think my definition of great equals his. I hope he proves me wrong.
EDIT 06-24-2020: THIS GUY FUCKING SUCKS