This movie is the second best movie ever made, second to only "Pitch Perfect"
It isn't as good as the first one, the drama is a bit over the top. Anna Kendrick's cleavage is much less, and she did drop a bunch of weight. But don't get me wrong she is still hot.
For reference.  from Pitch Perfect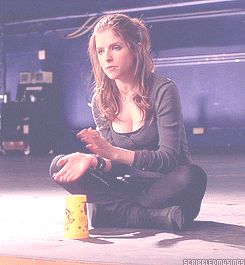 "Flashlight" by Jessie J is the signature song of pitch perfect 2, is not as catchy as "Cups" from the first, but in my opinion is a better song.
5/5 OMGs 5/5LOLs
A must see more than once, probably more along the lines of  a couple 100 times.